| | | |
| --- | --- | --- |
| | About me... | |
First, I have to tell you that english is my second language ! But as there are more english speaking people in the world, I decided to use this international language... If you find some mistakes, feel free to tell me ! Entomology is for me a passion (an obsession ?!) and not my job (I am an engineer from Ecole Centrale de Paris and I am project manager in IT)
I began to collect butterflies with my gran mother, in a village called Wallers in the North of France, when I was 6 years old. And this hobby is still there, about 30 years later ! Now I share this passion with my family, and we go collecting together. You can see my kids Ludovic (10 years old) and Gaëtan (8 years old) on the picture, taken in summer 1998 in Virginia near Mount Rogers recreational area.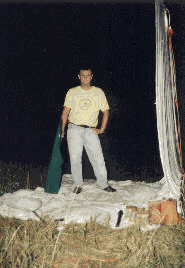 About entomology, I am not focused on particular species in butterflies, I just try to increase my collection, up to 4 specimens per specie, trying to have the different subspecies of a same specie, or geographical differences. Classification and determination, as you know, need lot of time !
I have been collecting for 20 years in France, and so I have a rather good collection of french species. Presently, I live in Montreal (Quebec), for a 5 year job contract, and I try to collect the different species flying in North America. But distances in North America are very long... and I don't think I will be able to go everywhere I would like !
I am member of the Lepidopterists' Society in USA and of AEAQ (l'Association des Entomologistes Amateurs du Québec), and was member of Office pour l'informaton éco-entomologique (OPIE) and of "Association des Lépidoptéristes Parisiens" in France. I have also a feeling about butterfly preservation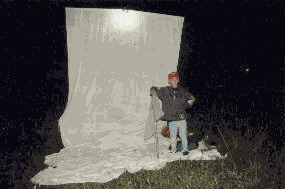 This WEB site was created in May, 1998. I think that exchange is the best way to increase a collection, as nobody is able to travel to all countries in the world where there are butterflies ! I built this site mainly to meet people around the world sharing the same hobby in order to exchange both ideas and specimens.
Stay tuned on my site ! And feel free to email to me with some ideas to improve this site !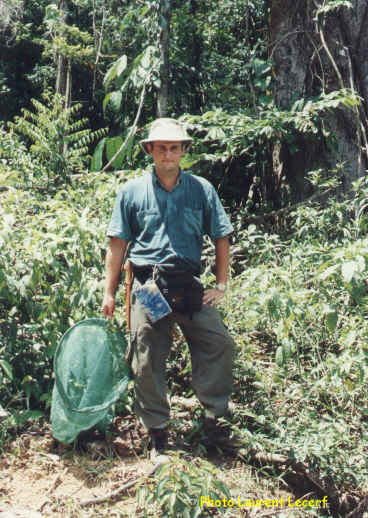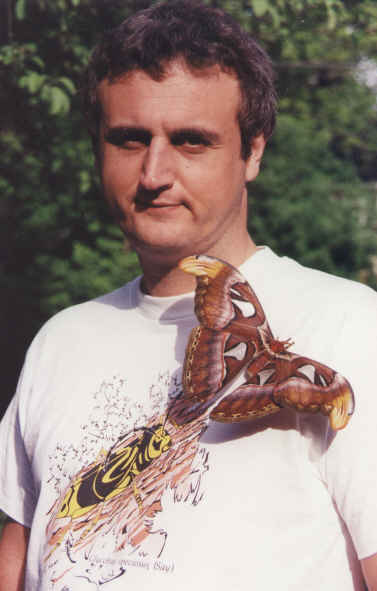 Sign My Guestbook
View My Guestbook